Principal Investigator
Klaas Bentein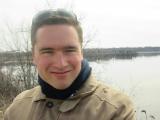 Klaas Bentein was born in Waregem, Belgium, in 1985. He received a master's degree in Classics from Ghent University in 2007, and a doctoral degree in Linguistics from the same university in 2012. Afterwards, he worked as a research fellow at the universities of Michigan (BAEF, 2013 – 2014), Ghent (FWO, 2014 – 2017) and Harvard (CHS, 2017 – 2018). He is currently BOF-ZAP Research Professor at Ghent University. His main research interests include Ancient Greek linguistics, language contact, historical socio-linguistics, and papyrology. He has been awarded a Starting Grant (EVWRIT, 2018 – 2023) by the European Research Council to perform a comprehensive 'socio-semiotic' analysis of communicative variation in documentary texts, bringing together dimensions such as language, linguistic choice, handwriting, writing material, document format, etc. He has published over forty articles in books and peer-reviewed journals. He is the author of Verbal Periphrasis in Ancient Greek: Have- and Be- Constructions (OUP, 2016), and the editor of Variation and Change in Ancient Greek Tense, Aspect and Modality (Brill 2017) and Varieties of Post-classical and Byzantine Greek (De Gruyter, forthcoming).

Co-supervisors
Mark Janse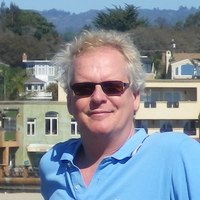 Mark Janse is BOF-ZAP Research Professor in Ancient and Asia Minor Greek at Ghent University and CHS Associate in Greek Linguistics at Harvard University. He was Visiting Fellow of All Souls College in Oxford in 2007 and 2014, A1 Foreign Fellow of the Onassis Foundation in Greece in 2008 and 2013, recipient of the Johannes Sundwall award in 2011, Onassis Senior Visiting Scholar at Harvard, Princeton, Stanford and the University of Arizona in 2012, Fellow of Harvard's Center for Hellenic Studies in 2013 and Fellow of the Flemish Academic Centre for Science and the Arts in 2014. His research interests include Ancient and Modern Greek linguistics and dialectology; Homeric and Byzantine metre and versification; Ancient Greek profane and obscene language; language variation and change; language contact and language death, with particular attention to Greek-Semitic and Greek-Turkish language contacts. He is well-known for his research on Cappadocian (Asia Minor) Greek on which he has published extensively, including a grammar. His personal involvement with speakers of the language has earned him the honorary title 'Ambassador of the Cappadocians' and is the topic of a documentary film, Last Words (seriousFilm, 2014).
Giovanbattista Galdi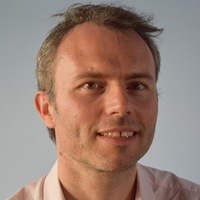 Giovanbattista Galdi is ZAP Professor in Latin linguistics at Ghent University. He holds a PhD in Classics from the University of Bologna, was scientific co-worker at the Thesaurus Linguae Latinae in Munich (2001-2003) and wrote his 'Habilitation' at the University of Trier. Before moving to Ghent, he worked as Professor of Latin at the University of Cyprus. His main areas of interest lie in the field of Late and sub-standard Latin, non-literary (especially epigraphic) language, Greek-Latin bilingualism, diatopic, diastratic and diachronic variation, and Latin verbal system, with a special focus on non-finite verbal forms. He is currently the main supervisor of two doctoral theses on Latin verbal aspect and on the non-literary Latin from Britain, and co-promotor of a third project on the evolution of the gerund and present participle in late Latin and Ancient French. His main publications include: Syntaktische Untersuchungen zu den Romana des Jordanes (2013), Olms; Grammatica delle iscrizioni latine dell'impero (province orientali). Morfosintassi nominale (2004), Herder; "Latin inside and outside Rome", in A Companion to the Latin Language, pp. 564-581, (2011), Wiley-Blackwell; "Zum sogenannten Nominativus Absolutus im Lateinischen: Neue Auslegungen zu einem alten Problem", in Symbolae Osloenses 91, pp. 28-80 (2017); (co-editor with A.Panagiotou) Ἑλληνικὲς διάλεκτοι στὸν ἀρχαῖο κόσμο. Actes du VIe Colloque international sur les dialectes grecs anciens (2017), Peeters.
Joanne Vera Stolk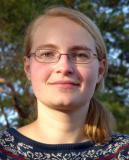 Joanne Vera Stolk (born 1987, The Netherlands) obtained her PhD title at the University of Oslo with a dissertation on changes in the Greek case system based on the language of documentary papyri (Title: Case Variation in Greek Papyri. Retracing dative case syncretism in the language of the Greek documentary papyri and ostraca from Egypt (300 BCE-800 CE)). As a postdoctoral fellow of the Research Foundation Flanders (Ghent University, 2016-2021), she continues to study the language of documentary papyri by compiling a database of linguistic corrections by ancient scribes in collaboration with the Trismegistos platform (KU Leuven). Currently (2017-2020), she is working as a Marie Curie postdoctoral fellow (NFR COFUND) at the Department of Philosophy, Classics, History of Art and Ideas (IFIKK) at the University of Oslo on a project on language standardization in Graeco-Roman Egypt as well as compiling editions of unpublished papyri from the collections of the Oslo University Library and the Papyrological Institute in Leiden. Her research interests include Greek and Coptic Papyrology, Greek linguistics from orthography to syntax, language contact and language standardization.